Project: The Sea Bean Logo & Food Truck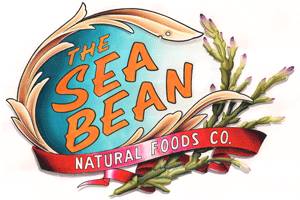 The beautiful beach town of Montauk, New York is home to The Sea Bean Natural Foods Co. When they approached Stender Brothers prior to the launch of their new food truck, it was an exciting creative challenge to create a logo that would be usable for all their marketing needs as well as signage for the truck.
Inspired by the fresh food on the truck menu and the natural beauty of the area, Kurt got to work on the logo. The final design evokes the feel of farm fresh produce, the fruits of the sea and the company name. The truck came to life with a hand painted logo and lettering. If you find yourself at the far end of Long Island be sure to try our friends amazing food and see our work out in the field.